TRON loses the consolidation battle reaching $0.06!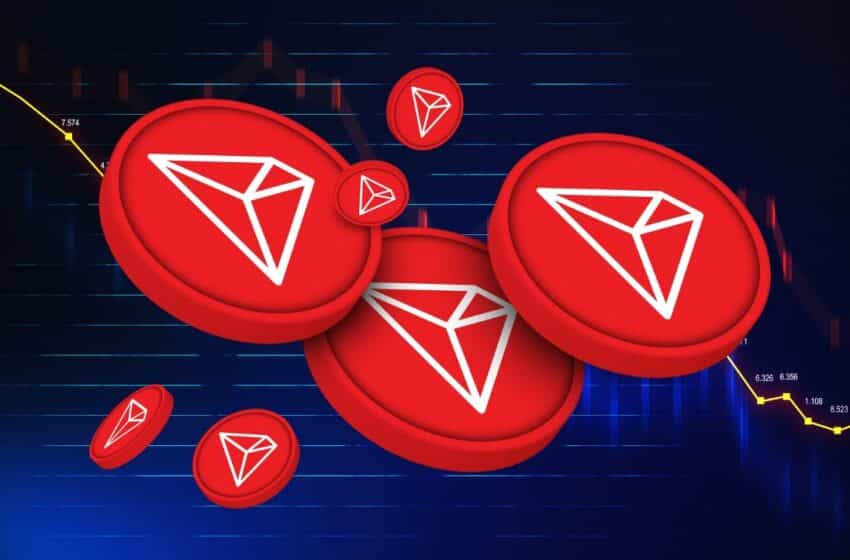 Being a later-generation blockchain, TRON was initiated to include an environment that would allow for the development of decentralized internet with the objectives including privacy rights to the content developers. TRX is the only cryptocurrency used within the TRON ecosystem.
It is also being distributed as a reward to prompt content developers to launch their digital content without relying on intermediaries such as Facebook, Instagram, Tiktok, or YouTube-like platforms. Such a step would greatly benefit the expansion of TRON into the territories such as Decentralized applications and smart contracts.
TRX now holds the 15th spot in market capitalization of USD 5.6 billion with a circulating supply of 92.23 billion tokens. The applications and possibilities with a decentralized internet are far more growth-focused than through any of its progressive platforms. TRON can also be used as a means of payment to promote decentralized content development and publishing.
TRON Price Analysis
TRON cryptocurrency has failed to showcase even a hint of uptrend possibilities. The price action, movement, and tokenonimcs of this cryptocurrency seem to have no effect in inciting buyer sentiment. Technicals are steadily moving towards decline.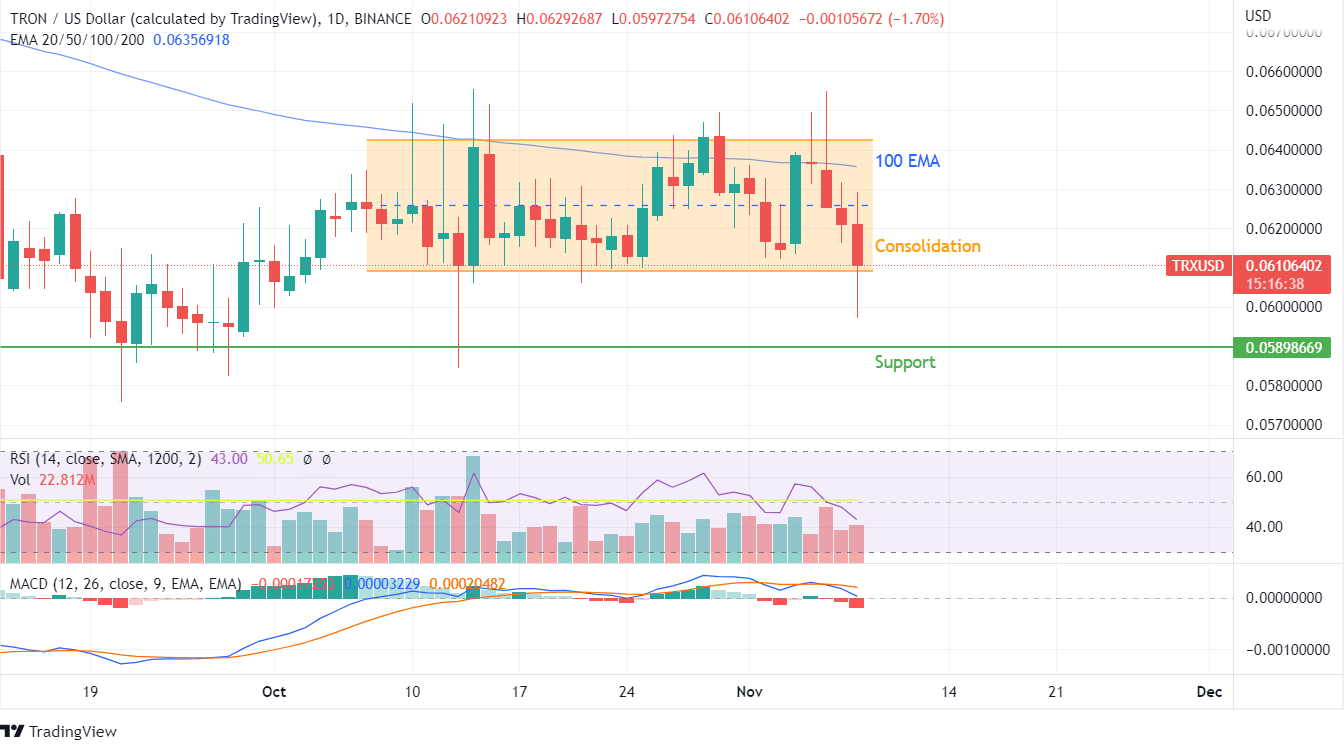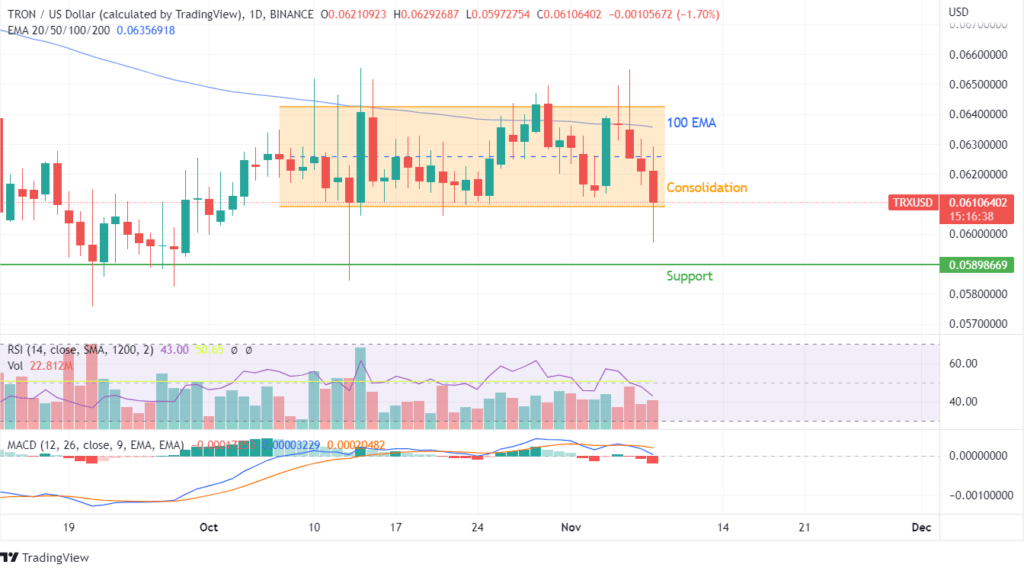 The price action in recent weeks has been extremely volatile, with a small range of motion between the upper and lower bands. The failure to move past the 100 EMA curve despite multiple attempts to breach the moving average on a momentary basis indicates the outlook of the TRON holders. While the expectations are high from this cryptocurrency, the buying sentiment shows a lacking stance.
The MACD technical indicator created a bearish crossover pattern, with TRX prices attempting to move below $0.06. Similarly, the RSI indicator is moving towards a fresh decline under 40 on the scale. The intensity of selling activity in the current swing showcases a highly declining price action. If allowed unchecked, TRON price can further move below $0.058 and below the support established since the sell-off of May 2022 of $0.05.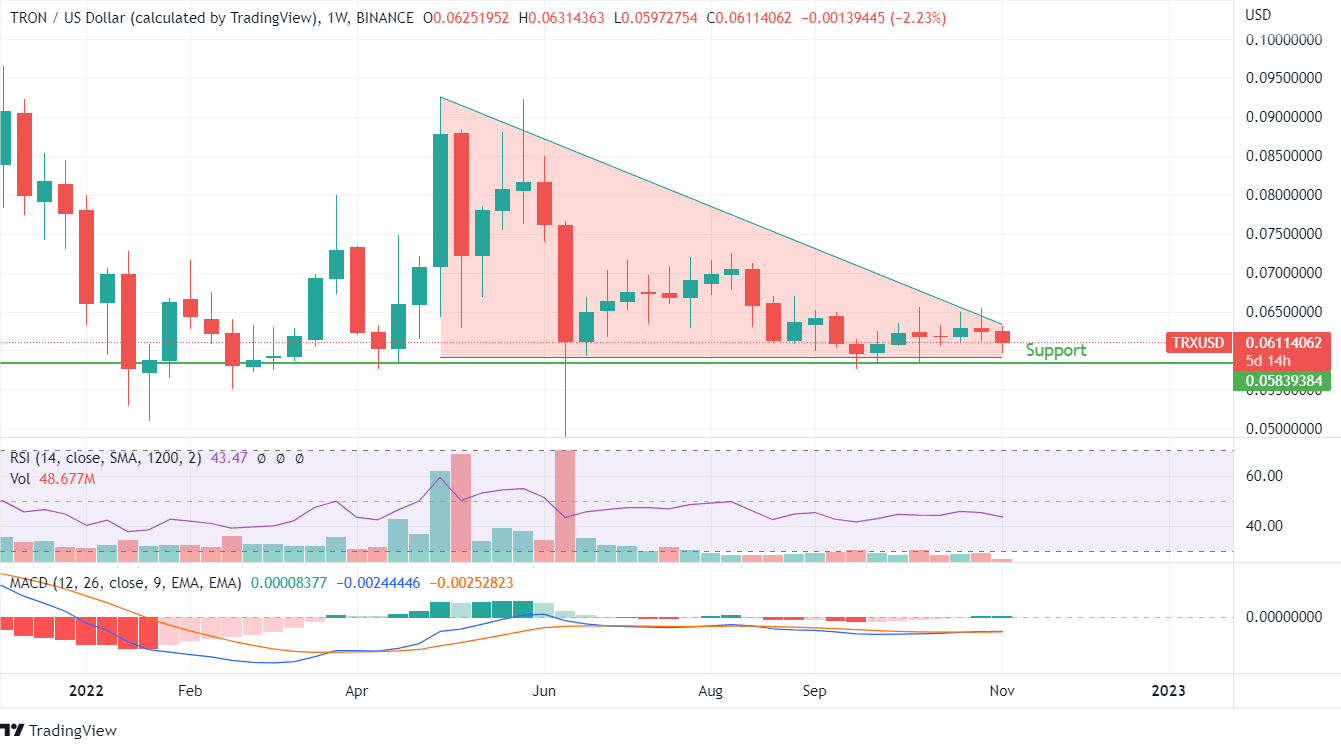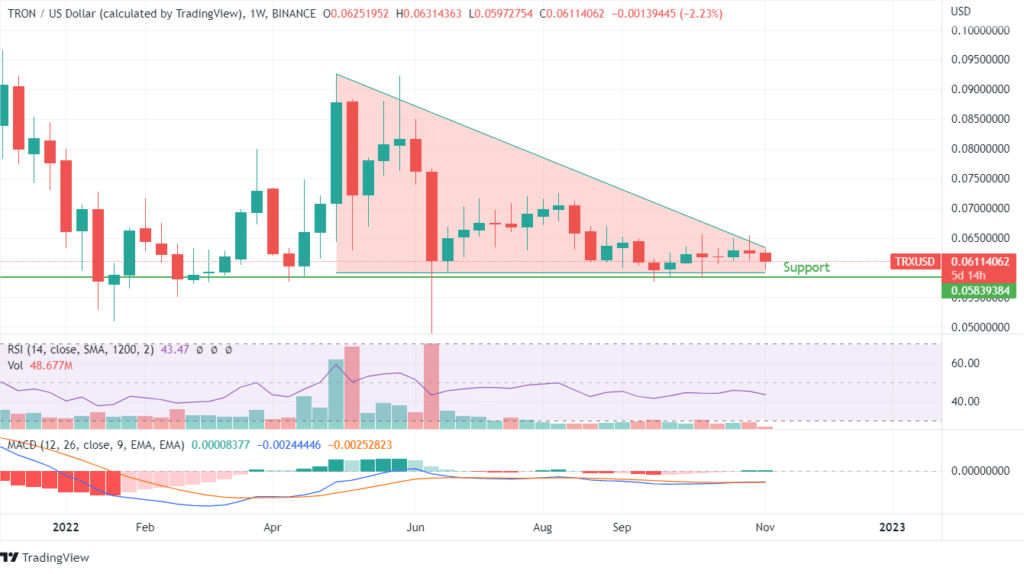 On weekly charts, the price action of TRX shows a newfound decline, with prices failing to hold their gained territory. The decline since June 2022 peaks showcases a flat bottom pattern, which often carries a further decline. The possibility of TRX breaching $0.05 before a positive retracement is witnessed is becoming growingly intensive.
The support below the 5 cent mark wasn't seen before 2021, and negative pressure could force TRX to fall back to the $0.006 mark or another 90% down from current levels. Hence, the TRON coin shouldn't be taken lightly as it carries a strong sentiment to either breach new lows or move towards new highs. On volumetric grounds, the transactions have been lighter since the peak was reached in March 2021.