Tron Price Movement Hangs Tight Around $0.017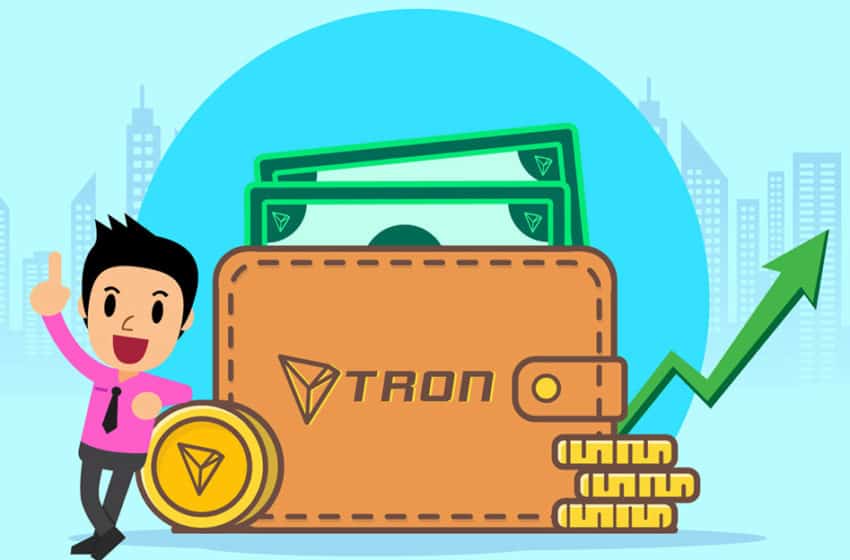 Tron (TRX) price movement hovers around $0.0175
The dramatic momentum keeps the fun of investing alive for the intraday traders
Tron price movement has improved at large over the past two months and the beginning of 2020 turned out to be quite favourable for the coin. The improvement in the price helped the currency to regain the traders' trust in the market.
During the current movement, TRX coin is reflecting an upsurge. The improvement in the coin has raised the expectation of the traders. The possibility of an upsurge is likely to take place in the coin. The traders who are interested in the short-term investment can dig in with a high prospect.
TRX/USD Price Chart: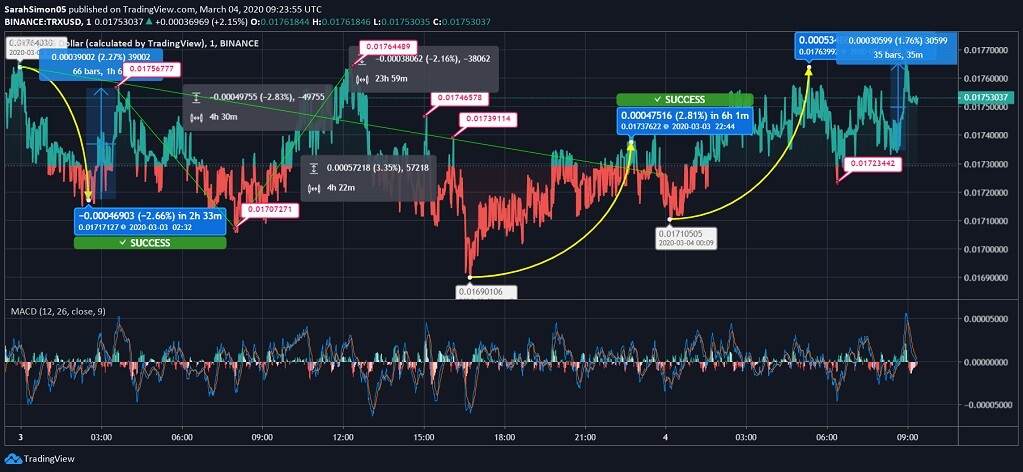 Yesterday, Tron started the day trading at $0.0174 and in period of 2 hours, the price dribbled by 2.66% and touched $0.0171. The coin immediately improved and had hit $0.0175 by 2.27% but later fell flat, again. The price counter moved to $0.0170 which was followed by another correction that took Tron to $0.0176 by 3.35%. Thereafter, Tron was found under huge market pressure and the price dribbled to $0.0169 with some periodic spikes at $0.0174 and $0.0173. The next couple of hours help the coin recover and thus, at 22:44 UTC, the price was at $0.0173 again. The day ended at $0.0172. The day-long movement in the coin brought downfall of 2.16% in the price. Today, TRX coin started the day with a slight plunge to $0.0171. Further, the coin was boasted and thereby escalated to $0.0176 at 05:21 UTC. Amidst volatility, Tron has managed to maintain itself around $0.0176.
The MACD chart is exhibiting bearish divergence due to recent price correction and the MACD line and the Signal line are about to intersect.
The current price of Tron is at $0.0176. The coin has already breached the immediate resistance level at $0.0175 and the next immediate resistance awaits at $0.01777.